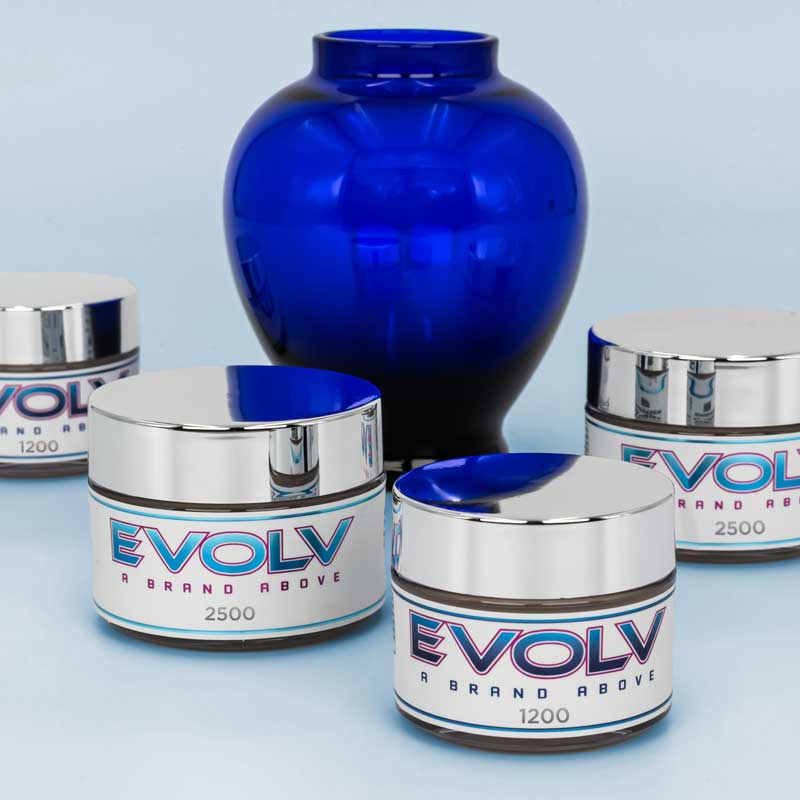 EVOLV Topicals builds the most premier creams, oils and balms to ensure that you get the best hemp infused product on the market today!


EVOLV never uses harsh ingredients such as menthol or alcohol in any of our products.
All our products have 1 year of R&D done before we put it out on the market . This not only shows us how the products perform . It also gives us a better understanding of what it does over time. For example, with our Ageless cosmetic line you will see a difference in just a few days.
After using the Ageless skin care products on a daily basis for several weeks, you will see a big change especially to sun spots and fine lines . It brings a natural glow that will have people asking for your skincare secrets.


Our pain relief creams start to work only after 5 Minutes of application. Making sure you have the fastest and longest lasting relief.
So whether you chose our 1200 cream for everyday aches and discomfort due to arthritis or getting our flagship 3G / 2500 cream, you will enjoy the best hemp infused topicals that are available .
We only use the best therapeutic grade lab tested carrier oils and essential oils available, while also having the best hemp compounds in the industry. All of our cannabinoid isolates come from Colorado . This all adds up to you getting unmatched results.
Do to the fact that all of our creams are made without  chemicals . The cream will slightly turn darker over time after being opened from slight oxidation.  This is normal and will not affect the creams performance.
So if you are looking for the best choice for pain relief, anti aging or our new Sun Care products,  then you will always be glad you came to EVOL Topicals.
EVOLV only uses the best Hemp sourced from Colorado.
CBD / CBC / CBG / CBN / CBD-V   to make the strongest most reliable skincare and relief products available today!